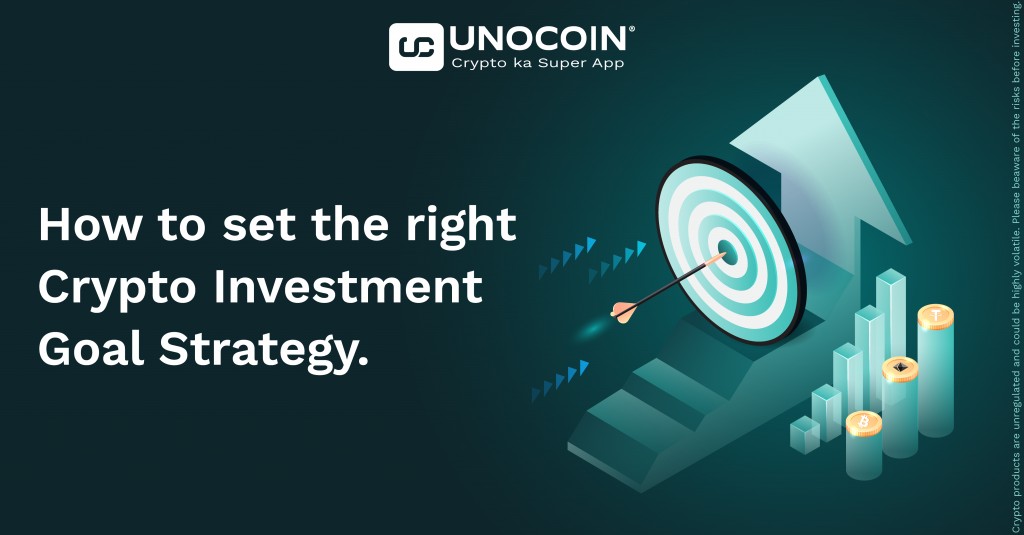 1. COST AVERAGING Cryptocurrency Investment Strategies for Beginners:
Most newbies follow this type of Investment strategy for cryptocurrency trading. A cost averaging strategy means buying cryptocurrency for a fixed amount at regular intervals like SIP investing in mutual funds. In this case, investors do not look at the current price or market conditions, they only continuously buy cryptocurrency after their designated time interval. To do this, it is easy to set up a plan to buy cryptocurrency every month. Such that you could pin a schedule where you buy a specific amount of cryptocurrency on the 5th day of every month known from cryptocurrency news.
2. BALANCED PORTFOLIO Cryptocurrency investment strategy
A balanced portfolio strategy means that you would invest the same amount of rupees for each currency you are interested in.
This means if you have Rs.10000 to invest and you would like to invest in Bitcoin, Ethereum, XRP and ADA, then according to this strategy, you should buy an amount of Rs.2500 for each currency. And further investments will be divided equally between all currencies.
Is Cryptocurrency Investing Legal in India in 2022?
Even though cryptocurrency is not legal tender in India, it does not mean that cryptocurrency transactions are illegal. So, if you have invested in any form of digital currency and are reaping profits from those investments, be sure to include it in your tax return.
Following this type of strategy, you cannot maximize your investments in cryptocurrencies that earn more than other currencies. But since one won't know which type of cryptocurrency works well, it will help to gain knowledge about diversification.
3. UNBALANCED PORTFOLIO STRATEGY
This is a strategy where one can almost maximize their profit per investment provided which type of cryptocurrency performs well. With this strategy, one can invest in cryptocurrencies based on how well they think about the performance of each currency in the market.
For example, if someone has Rs.10000 to invest and would like to invest in Bitcoin, Ethereum, XRP and ADA. And if he knows that Bitcoin will perform well for the rest of the time, he would invest more money in it than others. So in Rs.10000 he invests Rs.4000 for bitcoins and Rs.2000 equally in the rest. And other investments will be divided in the same above amount among all currencies.
The downside of an unbalanced portfolio strategy
The disadvantage of this strategy is bad information because this strategy depends on prediction, so if your analysis was not good, you can lose. On the other hand, if you invest less in the best-performing cryptocurrency compared to the rest, you may fail to maximize your profit.
4. PROFIT REINVESTMENT STRATEGY
If an investor is making a reasonable profit and has a great portfolio in cryptocurrencies, he can prepare to invest in other types of cryptocurrencies that are also doing well because many types of cryptocurrencies are emerging.
Using this strategy, investors can take a certain amount of money from profits and invest in others to earn more and diversify their portfolios.
For example, let an investor buy a 5 'X' cryptocurrency for Rs.3000. And now the price is Rs.3500 each so he will get a total of Rs.2500 as profit.
(5×Rs.3000)= Rs.15000
(5×Rs.3500)= Rs.17500
(Rs.17500 – 15000)= Rs.2500
Now he could take 1/2 of Rs 2500 and invest in 'Y' cryptocurrency. Profit reinvestment is a suitable strategy for those who want to stay within a limited amount of investments at all times. If someone is growing their portfolio based on results only, then this is a great strategy to increase the initial investment amount.
How can I buy cryptocurrency in India in 2022?
Download the app or log in to the Unocoin website, also in the Google Play Store. Fill in details to open an account and complete KYC. This allows you to set up an account and add funds in INR (Rupees). Once you have added funds to your account, you can start buying cryptocurrencies from the "Exchange" or "Instant" tab.
Please find the list of authentic Unocoin accounts for all your queries below:
Disclaimer: Crypto products are unregulated as of this date in India. They could be highly volatile. At Unocoin, we understand that there is a need to protect consumer interests as this form of trading and investment has risks that consumers may not be aware of. To ensure that consumers who deal in crypto products are not misled, they are advised to DYOR (Do Your Own Research).