The figure indicates the number of panelists who provided a forecast within the range. Sources are from finder.com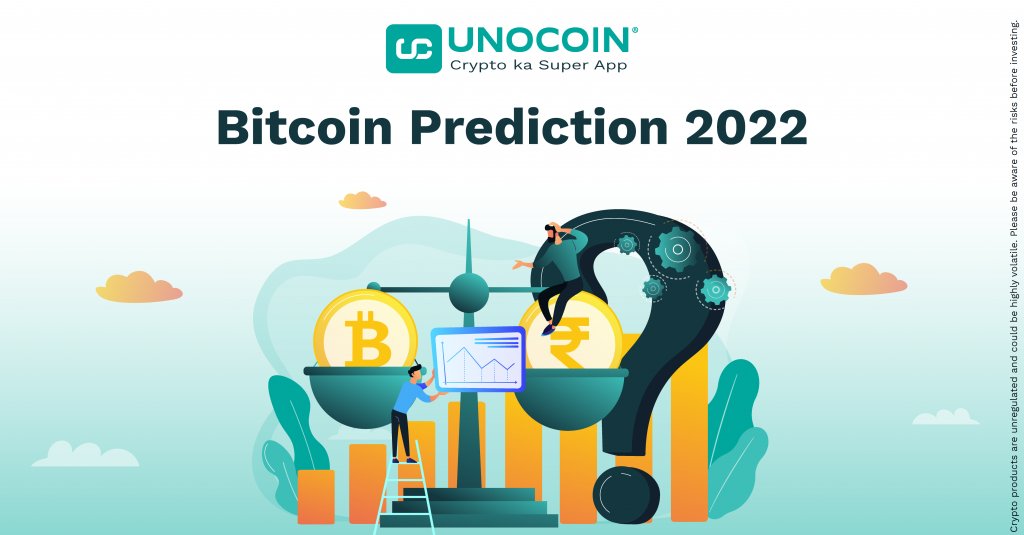 Arcane Research analyst Vetle Lunde comes in with a year-end forecast of $20,000, slightly below the panel average of $25,473. While they recommend holding on to your BTC, they also warn that there could be more confusion about cryptocurrencies:
"Rising interest rates and tightening balance sheets forced initial downward pressure in an environment of high correlation with US stocks. The Luna/UST collapse had a huge impact on various funds and lenders, causing contagion and the collapse of 3AC. Further tightening and unwinding of bad crypto debt will cause another period sober and investors should strap in for more difficulty."
John Hawkins, an associate professor at the University of Canberra, also makes a below-average prediction for BTC at $10,000 at the end of 2022. However, he sees the coin as a failed experiment and is one of a minority of the panel that says it's time for people to sell:
"BTC is clearly not a store of value due to its price volatility. It's not a medium of exchange – hardly any stores accept it. It's not a unit of account – the only thing valued in it is other cryptocurrencies. So it's not money or really a currency, it's nothing other than a speculative bubble in the process of imploding."
However, it's not all doom and gloom. Gavin Smith, General Partner of Panxora Hedge Fund, thinks BTC will close the year at $48,000. He expects that "the second half of 2022 will be characterized by waning pressure for higher rates combined with a negative real yield. Together, these factors should be constructive for Bitcoin's price development."
Fred Schebesta, the founder of Finder, thinks that BTC will be worth $75,000 at the end of 2022 and sees its current price as a reaction to what is happening in other markets rather than a reaction to the "value" that BTC provides :
"The market is scared at the moment. However, "technology has not changed and is still going strong. Bitcoin is following the decline of other parts of the economy, but I strongly believe that it will bounce back."
A popular reason for those who say it's time to buy BTC is its usefulness as a store of value, similar to gold.
Desmond Marshall, MD at Rouge International and Rouge Ventures, thinks now is the time to buy, saying that in the cryptocurrency world, "BTC is the only one that could be compared to a safe haven asset (like gold)".
Niraali Patel, Investor Relations and Communications Manager for CryptAM, also says it's time to buy BTC. He likens the digital asset to gold:
"We need to think about the long-term implications of Bitcoin and Proof-of-Work cryptocurrencies. Once mined, it will be the next major store of value like gold once was. The halving is due in 2024, and that will, by definition, increase the USD price of Bitcoin by quite a lot. For this reason, I believe it's time to buy. Once the halving happens, BTC will be worth at least $100,000."
Ramani Ramachandran, CEO and co-founder of Router Protocol, is in the camp, but also cites the halving as an upcoming opportunity for investors: "If we've learned anything in the past, it's that Bitcoin will have its next run after this halving, which is to take place in 2024."
Lee Smales, an associate professor of finance at the University of Western Australia, is one of a handful of panelists who say it's time to abandon BTC because it's not the inflation shield it once was thought to be.
"Investors will continue to shift away from risk assets, with the riskiest assets suffering the most fundamental declines," says Smales. "The past few months have shown that cryptocurrency acting as a hedge against inflation is a fallacy."
Carol Alexander, professor of finance at the University of Sussex, goes a step further when she says that "Bitcoin is purely speculative [and] has no utility value for Web 3 development".
Bottom Line
If you are considering buying Bitcoin (BTC), the most important points to keep in mind are to do your research and understand all the risks involved. Although this digital currency has brought significant returns to its early adopters, it is no guarantee of future growth.
If cryptocurrencies can continue their push into the mainstream and gain widespread acceptance not only among consumers but also by governments around the world, this could mean good things for Bitcoin. And if the scalability issues facing the Bitcoin blockchain can be successfully overcome, there seems to be potential for future growth.
However, do not forget that the cryptocurrency sphere is still crowded and Bitcoin will certainly face a lot of threats to its title of the world's number one cryptocurrency from a number of well-known and professionally supported competitors. Watch this space to see how it all develops.
NOTE: SOURCES OF THE DATA ARE TAKEN FROM FINDER.COM
Please find the list of authentic Unocoin accounts for all your queries below:
Disclaimer:Crypto products are unregulated as of this date in India. They could be highly volatile. At Unocoin, we understand that there is a need to protect consumer interests as this form of trading and investment has risks that consumers may not be aware of. To ensure that consumers who deal in crypto products are not misled, they are advised to DYOR (Do Your Own Research).