The highly volatile crypto market may experience some dramatic changes in the most popular cryptocurrency known as Bitcoin (BTC). After a drastic drop from USD 69,000 to USD 17,000, the price of BTC started flying a bearish flag in the crypto market. This cryptocurrency goes through short-term volatility when CPI (Consumer Price Index) numbers are released. However, CPI has been observed to loosen every month while Bitcoin was affected in July 2022. CPI tends to prompt Bitcoin cryptocurrency investors to adjust their crypto market status accordingly.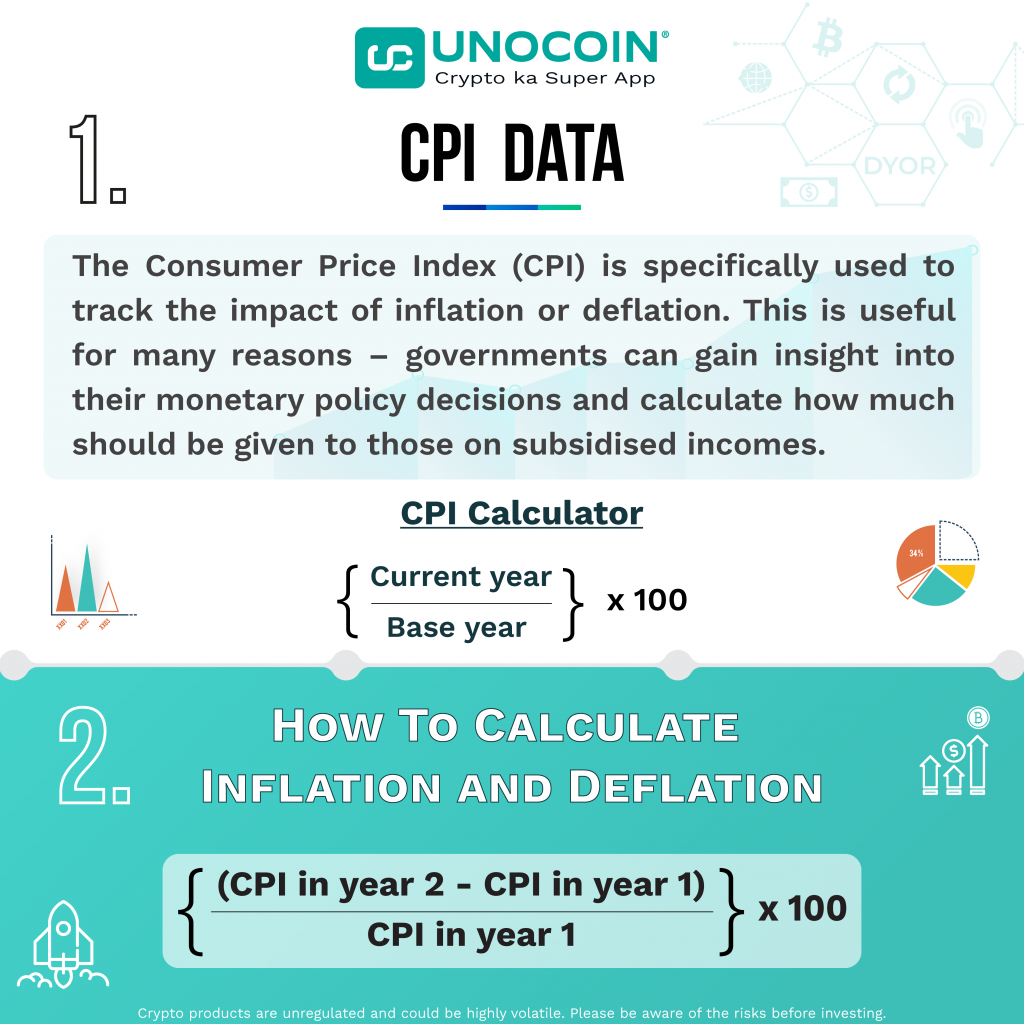 Bitcoin had this big crypto crash in the crypto market due to extreme market conditions like high inflation rates and many other external factors. The CPI release event may shift the dynamics of the crypto market with high inflation, which is a hot and trending issue around the world, especially in the financial sector. It forces crypto-investors to shift portfolios while causing massive volatility in the BTC community.
At the time of writing, the current price of BTC cryptocurrency is $18,785with a market cap of $406.30 billion and a volume of $25.13 billion. It has reduced the appeal of the cryptocurrency while carrying the bear cryptocurrency flag. It is very beneficial for short-term investors with a buy-the-dip strategy, but for long-term BTC investors, it represents a huge losing opportunity. Bitcoin was able to increase the price of its cryptocurrency from June 2022 to July 2022, i.e. from 17 thousand USD to 21 thousand USD.
It has been speculated that the higher the US CPI, the greater the pressure on the price of BTC – with the corresponding effect of the US central bank's tight policy on further interest rate hikes. CPI is being watched very closely by crypto investors as its use as a hedge against inflation by more crypto investors has risen to an all-time high.
Meanwhile, the CPI is known to measure the rate of inflation in an economy, where rising inflation affects the declining standard of living of the population. It tends to increase the price of goods with less production, leading to huge job losses. CPI rose 9.1% from June2021 to June 2022. Higher interest rates can cause demand for Bitcoin to decrease by making interest-bearing securities more attractive. It can affect the price of the cryptocurrency while also curbing inflation with a shift in liquidity – more volatility and the price of the cryptocurrency will be negatively affected. Bitcoin will continue to struggle under a high rate of inflation as well as a very low ecosystem liquidity.
Inflation is currently being watched very closely. Not only has inflation driven interest rates much higher, but Fed Chairman Powell made it clear in a speech in August that the Fed is unlikely to ease rate hikes until it is very confident that US inflation is well under control. Powell noted that even the positive CPI report in July was insufficient to give the Fed confidence that inflation was indeed moving back toward the Fed's 2% target.
Whatever the upcoming CPI report says, it remains likely that the Fed will raise interest rates by around 50 to 75 bps at its next meeting, but this data may influence the Fed's medium-term thinking as we look to Fed meetings later this year and early this year. 2023.
Consumer prices rose 8.3% y/y last month, slowing slightly from an 8.5% y/y rise in July. Economists had expected CPI of 8.1% year-on-year. This is not what investors were hoping for, with Bitcoin following the decline in the stock market, with futures on the Dow Jones Industrial Average and his S&P 500 plummeting after the data was released.   The Federal Reserve has aggressively tightened financial conditions in 2022 to combat the highest inflation in decades. Bitcoin has fallen more than 50% this year amid a sale of risk-sensitive assets. Traders wanted to see signs that inflation had peaked or had calmed down. That would ease pressure on Federal Reserve officials, who have reiterated their commitment to keeping prices down, ahead of the next interest rate decision after the Sept. 20-21 meeting. I should have.
Please find the list of authentic Unocoin accounts for all your queries below:
Disclaimer:Crypto products are unregulated as of this date in India. They could be highly volatile. At Unocoin, we understand that there is a need to protect consumer interests as this form of trading and investment has risks that consumers may not be aware of. To ensure that consumers who deal in crypto products are not misled, they are advised to DYOR (Do Your Own Research).