Binance, the world's largest crypto exchange by trading volume, said on Friday it does not own the Indian platform WazirX despite announcing the acquisition two-and-a-half years ago, a move that has baffled industry players, including an Indian firm that insists on buying happened.
Changpeng Zhao, Binance's founder and chief executive, said in a series of tweets that the company had been "trying to close the deal for the past few years" but had yet to complete the transaction, citing "several issues," which he declined to elaborate on.
Binance announced the acquisition of WazirX in late 2019 in a blog post. The official blog post, which included a picture of founders Zhao and WazirX, also featured the Binance executive's excitement about the deal.
These arguments have come to light following ED's attempt to get clarification on possible money laundering activity using WazirX exchange.
Given this background, some of our customers have written tickets to us asking how is Unocoin operating etc. Hence, we at Unocoin would like to take the opportunity to give some clarifications: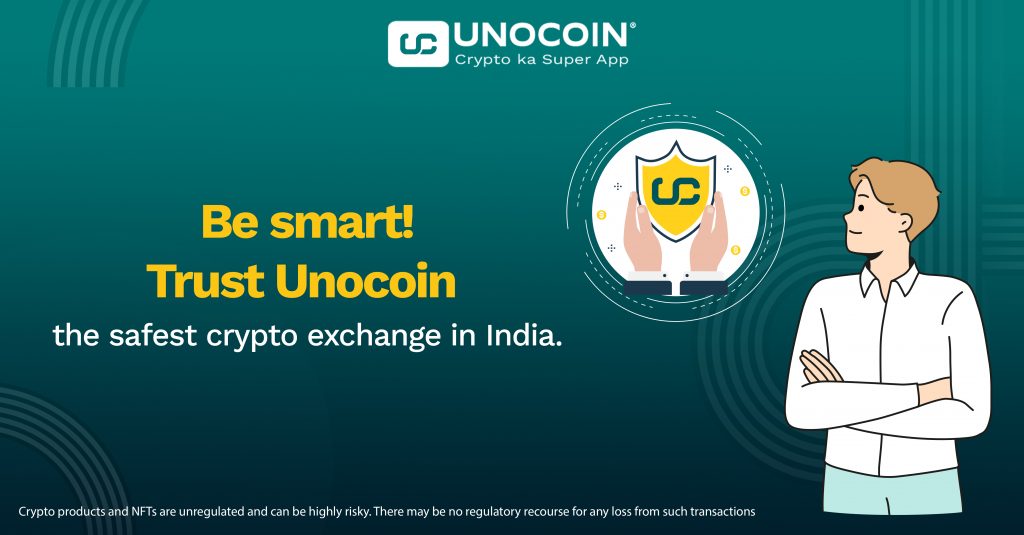 Structure:
Unocoin Technologies Pvt Ltd is a company registered under RoC in Bangalore, India. It is a wholly owned subsidiary of Unocoin Technologies Pte Ltd registered in Singapore. Both are tightly held companies, with full and active reporting, and without any loose ends or confusion.
Security and justice
Unocoin implements the latest security measures for its exchange to ensure the highest level of security for its users' information and their funds. The majority of all bitcoins stored on the exchange are securely stored in offline wallets with cold storage. This prevents the majority of the coins from being vulnerable to hacks. The exchange's servers are secured using the latest encryption technology, and users can further secure their accounts by using Google's two-factor authentication to access their accounts and make transactions.
Support
Customer support service is quite extensive at Unocoin. It not only offers email support through a support ticket system, but it also takes up the responsibility to answer any queries through Google play store reviews, app store reviews, twitter, facebook, linkein, reditt etc. This system is very well organized and allows users to easily identify and explain their problems. Some users may have experienced a slow response during the very high usage and popularity of Bitcoin trading and this is seasonal. We do our best to serve our customers to the fullest extent possible and as fast as possible.
Conclusion:
Unocoin provides an excellent service to buy and sell bitcoin and other cryptos easily. The Brokerage and Exchange are clearly designed for novice traders and mass adoption due to their intuitive design and simplicity and the first helping hand would be the tutorial videos available in 16+ Indian languages before someone need to contact our customer care. Unocoin takes pride in being transparent and following all the rules and regulations as the part of law of the land. We have had hundreds of enquiries so far from various investigation departments, tax authorities, enforcement authorities both national and internationally and every queries have been answered to the fulled extent as anticipated by the authorities. Crypto industry in India is self regulating to some extent. Our KYC and money laundering norms are quite strict than other crypto companies so that we can avoid bad actors and support the crypto adoption in India for decades to come.
Please find the list of authentic Unocoin accounts for all your queries below:
Disclaimer:
Crypto products are unregulated as of this date in India. They could be highly volatile. At Unocoin, we understand that there is a need to protect consumer interests as this form of trading and investment has risks that consumers may not be aware of. To ensure that consumers who deal in crypto products are not misled, they are advised to DYOR (Do Your Own Research).