The long-awaited Vasil hard fork upgrade from Ethereum (ETH) challenger Cardano (ADA) had gone live today, with plans for developers to take advantage of its new capabilities by next week.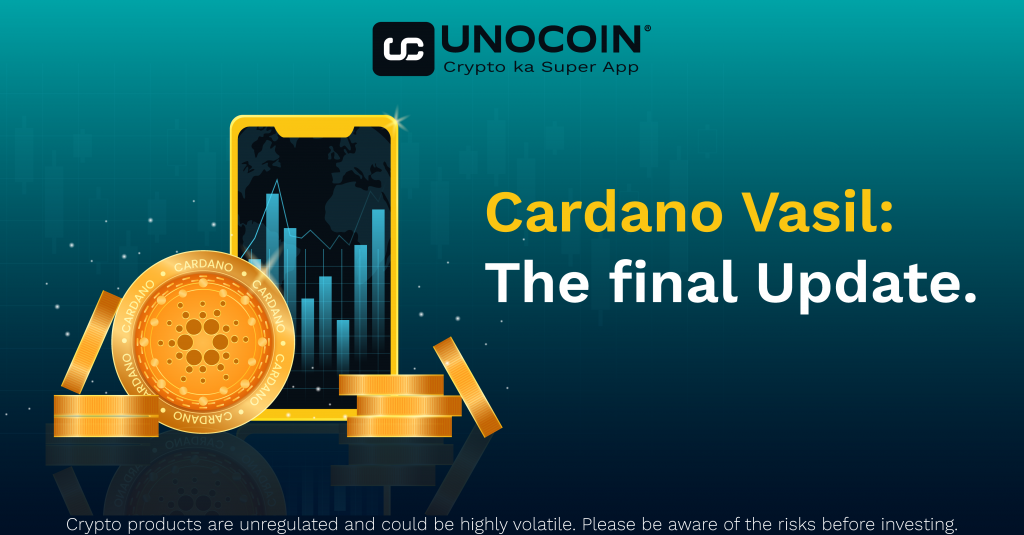 Input Output Hong Kong (IOHK) and its CEO Charles Hoskinson say the mainnet update is ready.
"The [Input Output Global] and [Cardano Foundation] joint team used a hard fork combinator to deploy Vasil at the protocol level on September 22nd. The new features will be available for developers to use on the mainnet exactly one epoch later, on September 27th."
Hoskinson, who co-created ADA, previously said that the Vasil hard fork represents the next step in the evolution of Cardano and should improve its utility and scalability.
"Moving forward, there will be a big retrospective on how we do things better. There will also be a deep conversation about the overall architecture of Cardano as it is and how we are taking it to the next level to make it more useful, portable, scalable and better for everyone…
It is becoming increasingly clear that the distance between us and everyone else is growing. We built Cardano as the world's financial operating system. We built it to save banks without a bank account. We built it as a community to give economic identity to those who don't have it, so we can have one global fair market.
It's a crazy mission and it seems vast, but when Vasil arrives on September 22, it seems much more attainable.'
The upgrade prompted many leading crypto analysts such as Michaël van de Poppe and Benjamin Cowen to predict a rally for the smart contract platform. Cowen said he expects ADA to reach $0.60, while van de Poppe said a price of $1.00 is not out of the question.
Here are the key dates for your reference:
September 19 – Mainnet update proposal submitted to trigger the HFC 22 event
September 22 (Epoch 365 at 21:45 UTC) – Vasil Mainnet HFC event (Era transitions from Alonzo -> Babbage)
September 27 (Epoch 366 at 21:45 UTC) – Plutus V2 Pricing Model Available on Mainnet
Over 98% of mainnet blocks are now produced by node Vasil (1.35.3). The best Cardano DApps have confirmed that they have been tested and are ready. In the meantime, the top exchanges continue to make good progress in their updates (now over 55% by liquidity), so we are confident that we will be able to proceed with the launch of the hard fork at the appropriate time.
LAUNCHING THE SOLID FORK
Vasil is the most ambitious update program for Cardano to date. With such a complex upgrade with many stakeholders, we need to be sure that the ecosystem is ready and prepared before any hard fork is launched. In order for this mainnet upgrade to go live, the IOG & Cardano Foundation teams will monitor three critical mass indicators that the community will need to achieve:
75% of Mainnet Blocks Produce Final Node Candidate Vasil (1.35.3)
About 25 exchanges upgraded (representing 80% of ad liquidity)
Top 10 DApps from TVL confirming that they have upgraded to 1.35.3 on PreProduction and are ready for mainnet.
Once everyone is cool and ready, the IOG team, working closely with the Cardano Foundation, will launch an upgrade for the Cardano mainnet.
Please find the list of authentic Unocoin accounts for all your queries below:
Disclaimer:Crypto products are unregulated as of this date in India. They could be highly volatile. At Unocoin, we understand that there is a need to protect consumer interests as this form of trading and investment has risks that consumers may not be aware of. To ensure that consumers who deal in crypto products are not misled, they are advised to DYOR (Do Your Own Research).