During this section, we'll cover what you should do to get started with cryptocurrency mining. A number of the key areas we will focus on are the best hardware and software and the costs you should be prepared for.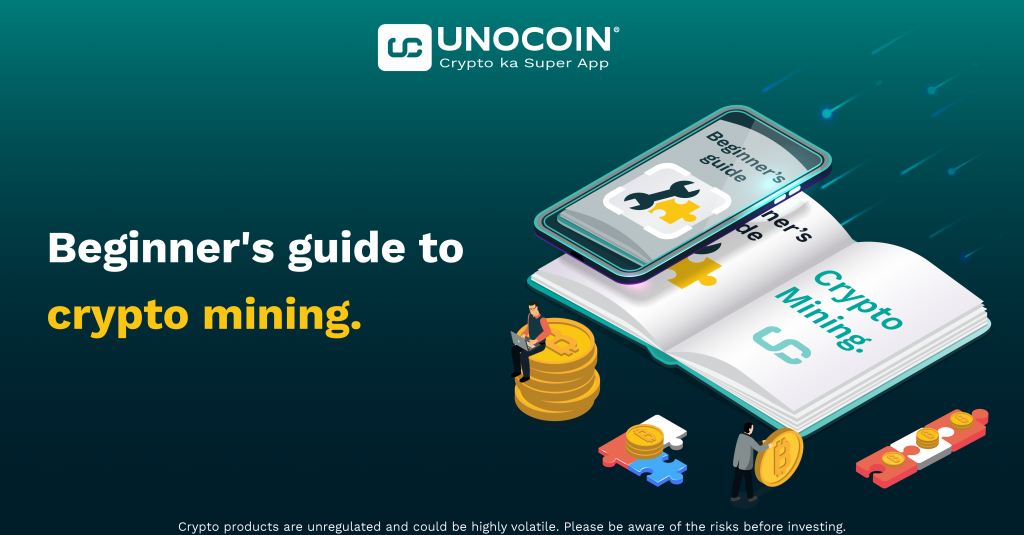 The best hardware for cryptocurrency mining
As we mentioned before, you would like affordable hardware to mine cryptocurrencies. Different cryptocurrencies use different mining algorithms and this is often also reflected in the mining hardware.
For Bitcoin and a few select coins, ASIC miners are the simplest because they offer the highest performance and are efficient. However, the most deterrent for new miners looking to start up is cost.
For example, few can afford the new Bitmain Antminer S19 Pro with 110 TH/s and 3250 W consumption. This ASIC beast sells for quite $18,000 when it includes the facility supply unit (PSU) and power cables. this is often too expensive, but it's the best hardware for mining the Bitcoin SHA-256 algorithm.
When it involves ASIC-resistant networks, you'll only mine efficiently with GPU hardware. Nvidia and AMD graphics cards are the simplest for cryptocurrency mining and are usually used to build mining rigs to get the required range of processing power.
For example, Nicehash offers a customized 10x NVIDIA RTX 3060 Ti mining rig that achieves an honest 600 MH/s with only 1400 W. One RTX 3060 costs around $399 (INR 32,000)
When you choose a coin to start mining, the primary step is to find out how much it costs to acquire the hardware.
Other costs to think about
While hardware is taken into account as the most important part of mining, without enough power you will not achieve anything. Devices that use more power are more profitable, which suggests higher electricity costs and high-end PSUs.
You also need to consider how much you will pay for electricity, both to run the mining machines and for the flowery cooling system. Note that ASICs can have fans, but you'll need to install additional fans for better results, even when building a mining rig.
The best way to mitigate additional costs is to use cheap electricity and use miners with the highest possible efficiency.
Start mining!
Once you've got the hardware set up, you're one step away from mining cryptocurrency. The subsequent step is to download compatible mining software.
If you're a Windows user, download a software miner supported by Windows, also as Linux and Mac. You'll also mine some coins using your Android mobile phone which then requires mobile-supported software.
We also mentioned that you simply may need to join a mining pool. Select one and proceed to configure the mining software, hardware connection to the pool and network you would like to mine. Once you've got your wallet set up, your software configured, and your hardware turned on, start mining.
Mining Solutions/Services
Mining has become too complicated on some networks, therefore the best alternative for most people is to join mining pools. A mining service or provider allows multiple miners to mix hardware power and mine cryptocurrency as a single unit with a significantly higher hash rate.
The most important tip when looking to get involved in a mining pool is to make sure you choose one that will guarantee you a reward for your efforts.
One factor to think about is mining fees. The typical fee should be 1%. It's important to pay attention to this because you want to save on costs and increase your income.
Server location is additionally important. By choosing a server that's closer to you, you increase the prospect of generating more valid blocks. If the servers are located in a country where electricity is cheap, you've got the added benefit of reducing costs.
The mining pool must even be trusted. Established pools are often reliable. If you would like to join a new pool, thoroughly research what the mining community has got to say about them.
In addition, you ought to consider a payout scheme. Some are focused on luck, while others even share rewards. Some include high risk but reward their miners handsomely.
Other factors you ought to consider are the pool's uptime, minimum payout, and therefore the pool's overall hashing power.
There are several mining pools to settle on, with the simplest options depending on the coins you want to mine. During this case, do touch research on the coin in question and see which pools are the best for that cryptocurrency.
What if you would like to mine cryptocurrency but don't want to buy the hardware or run it yourself?
Cloud mining service allows you to rent a hash rate and mine for a given period as agreed within the contract. It removes the responsibility of acquiring and running mining machines, with the additional advantage of being able to mine any coin at a price that suits you.
However, cloud mining has its weaknesses that you simply should pay close attention to before purchasing contracts. The prevalence of fraud in this industry is alarming. If you do not do your due diligence, you're likely to fall victim to them.
Some cloud miners can also take advantage of your naivety and pay you less than you're worth. Others can terminate your contract as they want. It's therefore important to read all the clauses in the contract before signing.
With that in mind, the simplest cloud mining services on the market include Genesis Mining, HashFlare, NiceHash, and Hashgains. You'll also research a specific coin to see which cloud mining service is supported.
Please find the list of authentic Unocoin accounts for all your queries below:
Disclaimer:Crypto products are unregulated as of this date in India. They could be highly volatile. At Unocoin, we understand that there is a need to protect consumer interests as this form of trading and investment has risks that consumers may not be aware of. To ensure that consumers who deal in crypto products are not misled, they are advised to DYOR (Do Your Own Research).