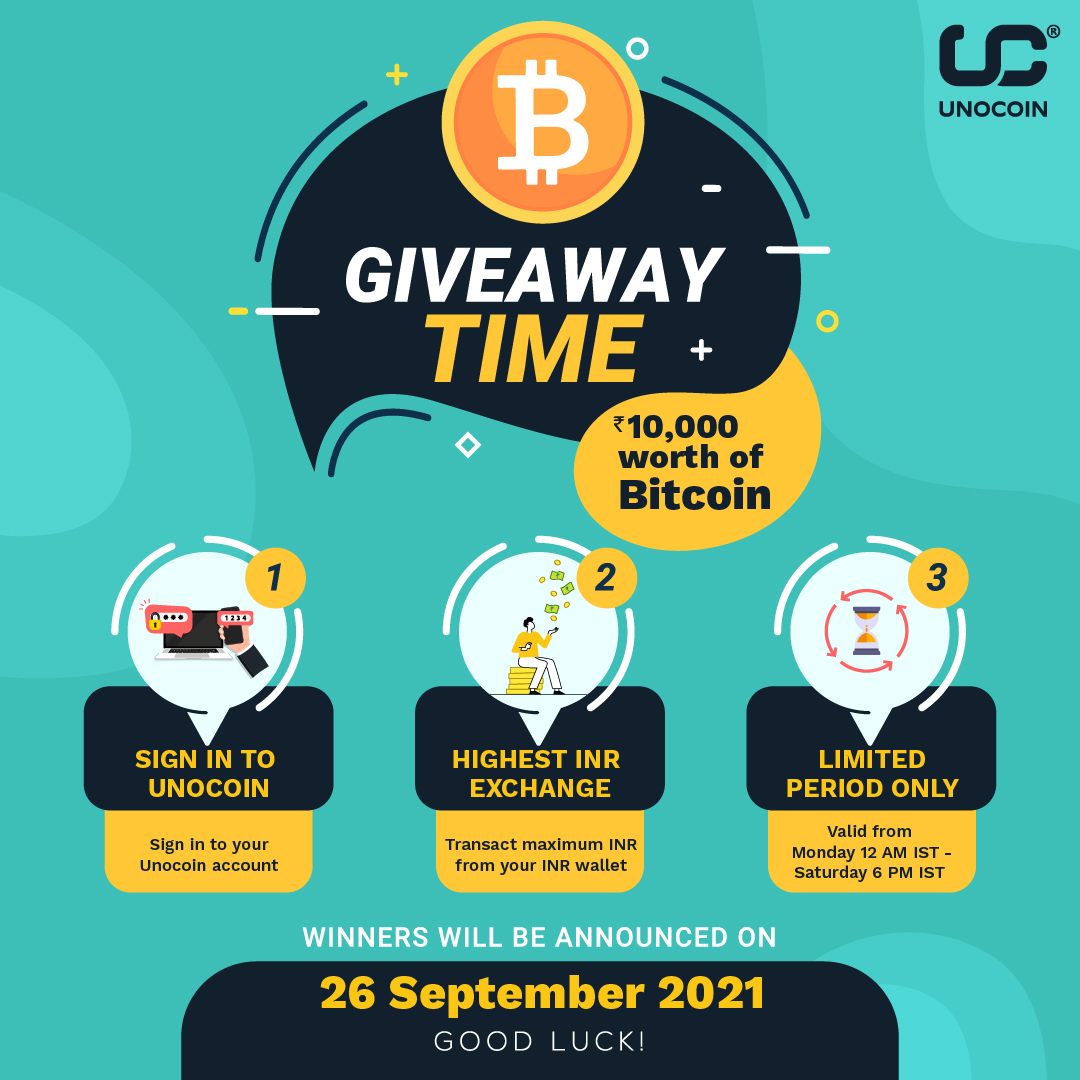 Unocoin is coming up with a very exciting contest! Unocoin is giving a chance to the one who would do the highest trading of Bitcoin using INR. By trading we mean, buying and selling bitcoin in exchange for INR.

The winner will be rewarded with INR 10,000 worth of Bitcoin.
The contest starts on Monday, 20th September 2021 @ midnight IST and ends on Saturday, 25th September 2021 @ 6:00 PM IST.
What are you waiting for! Start trading today, keep trading, trade the most, and be the contest winner. You can win INR 10,000 worth of Bitcoin!