We're happy to announce that Passiv has integrated with Unocoin to make portfolio rebalancing easier.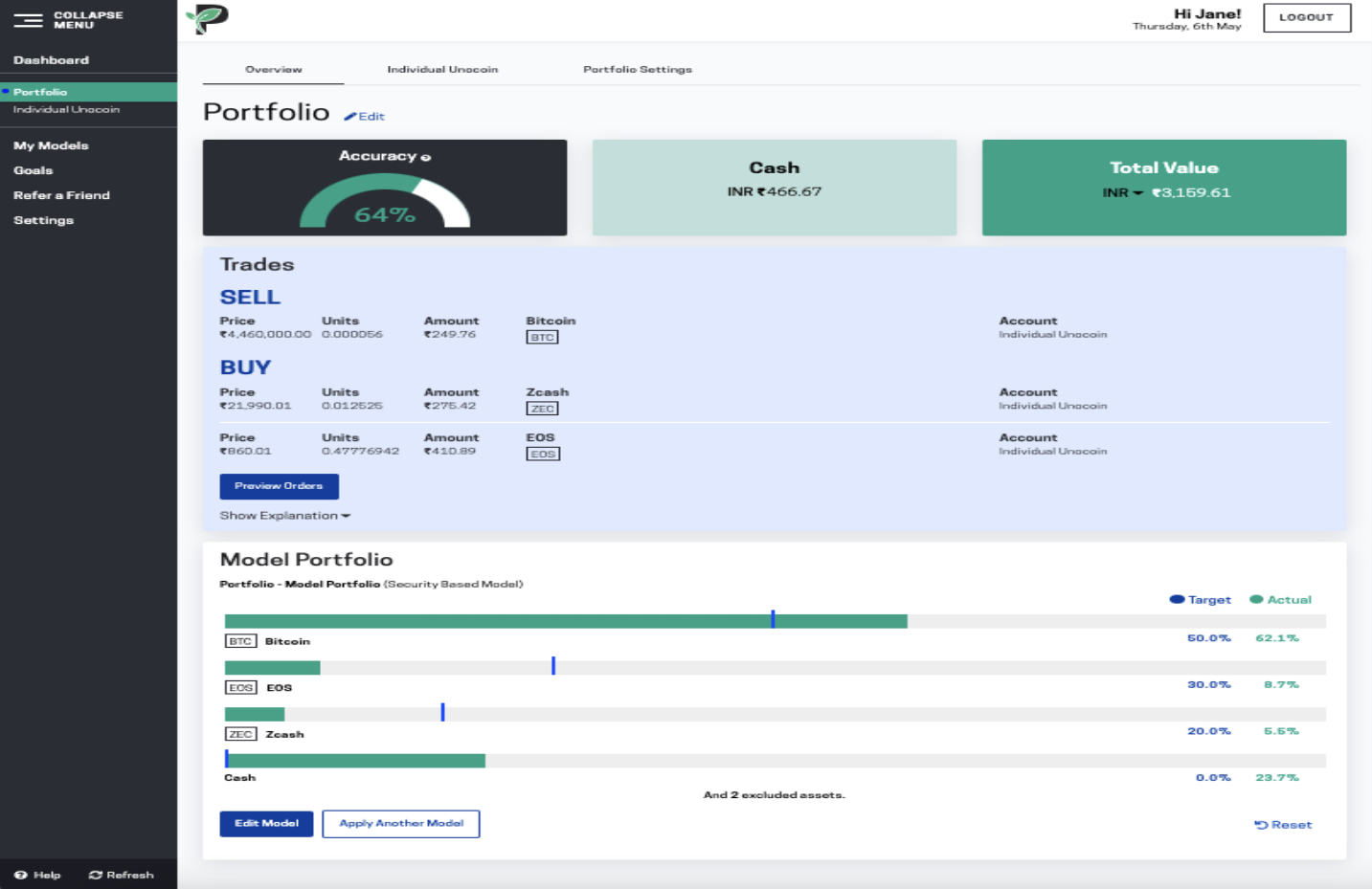 With Passiv, you can:
Set a target allocation for each coin in your portfolio

Allocate cash and rebalance your portfolio in one-click*

Exclude coins from your target portfolio

Get notified whenever your portfolio drifts
*Available to Passiv Elite subscribers only.
By default, Passiv will display the trades that are needed to keep your portfolio balanced by purchasing the underweight assets in your portfolio.  You can alter Passiv's rebalancing engine to support other use cases such as dollar-cost averaging and enable selling for a full rebalance. 
As part of the integration, we're giving you access to Passiv's Elite tier for free for one year. Simply click on the link below, sign up and upgrade to Elite via the settings page. Give it a try!