What a terrific week we had! We started with the contest on Monday, 20th September and our platform saw one of the highest BTC tradings in the last week. And this could not be possible without the trust you have in us. A lot like you traded INR to participate in the contest.
And the wait is finally over. The winner who has done the highest INR trading is: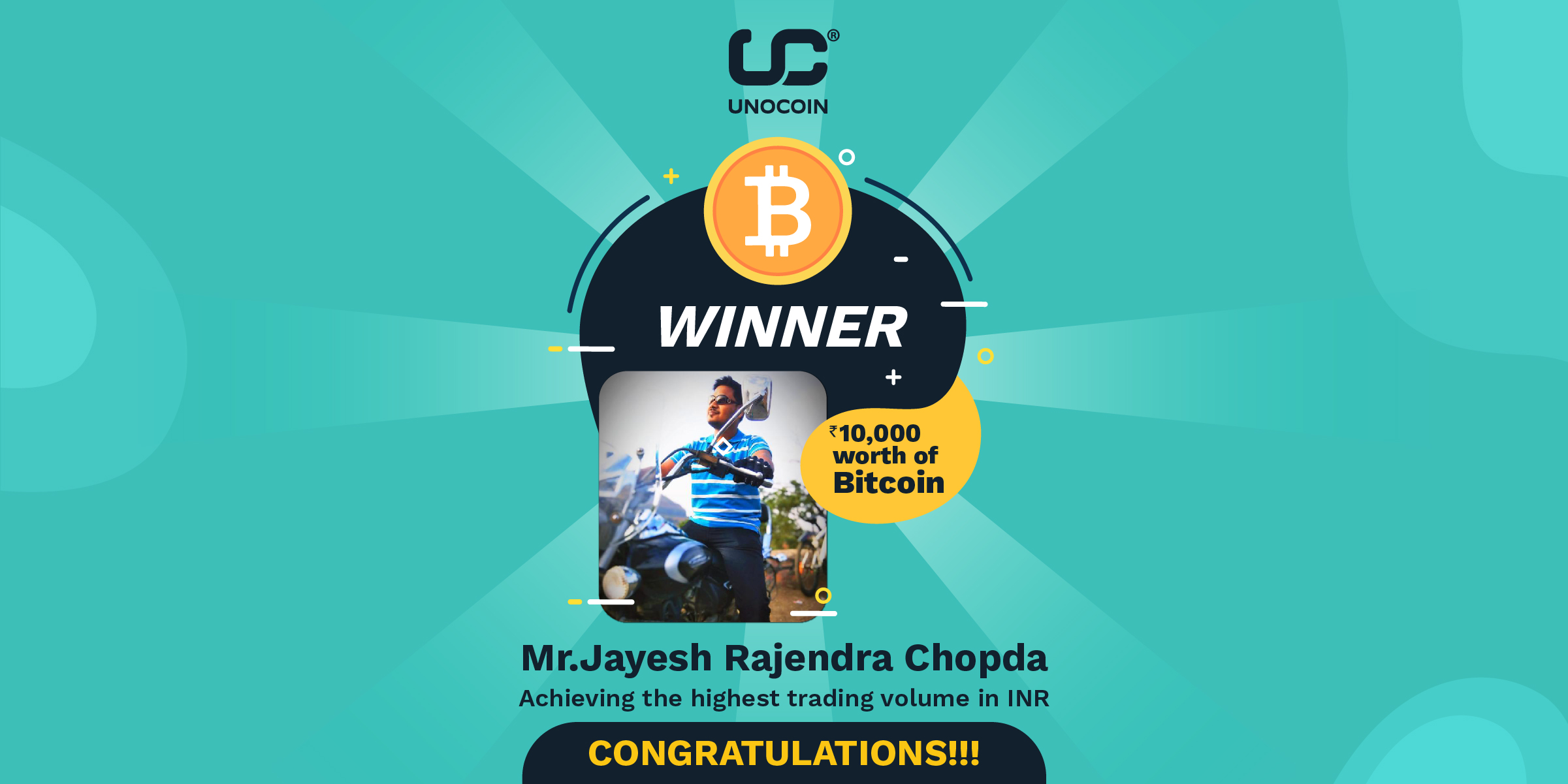 Congratulations, Jayesh Rajendra Chopda on winning BTC worth INR 10,000.
If you could not be the winner for the last week, we have something exciting for you going on for this week too. Deposit the highest INR from your bank to your Unocoin INR wallet and win INR 10,000 worth of BTC.