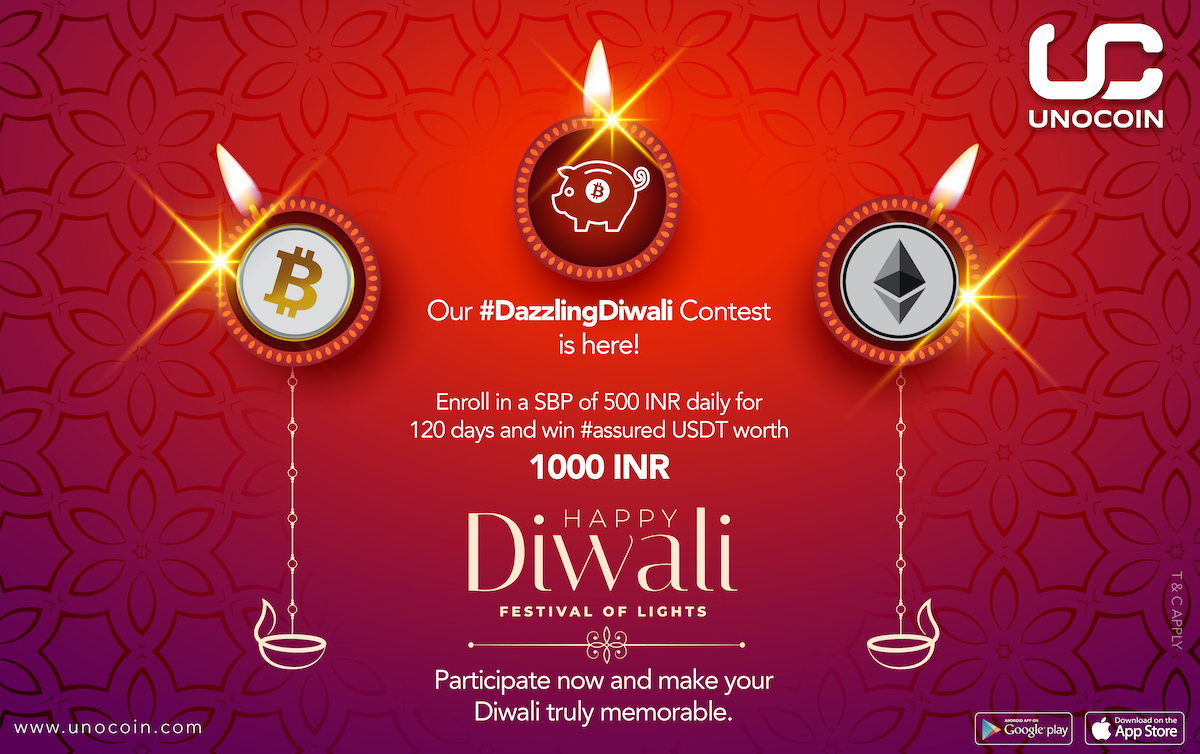 Our #DazzlingDiwali Contest is here! Enrol in an SBP of 500 INR daily for 120 days and win #assured USDT worth 1000 INR.
Terms & Conditions:
– The user needs to deposit 60,000 INR in the INR wallet in advance.
– The SBP should complete a 120-day cycle without interruption.
– Contest applicable for both BTC & ETH SBP plans.
– To be qualified for the USDT reward, the SBP must be activated from dates 09-11-2020 to 30-11-2020.
– Closing the SBP before the 120-day cycle will render the user ineligible for the USDT award.
– The USDT reward will be automatically added to the qualified user's USDT wallet by the 10th of April 2021.
Participate now and make your Diwali truly memorable.
-Team Unocoin