Unocoin proudly announces INR wallets for customers in India. This will allow users to store rupee balances and also make instant bitcoin purchases without waiting for bank transfers.
The only way Indian customers could previously acquire bitcoin through Unocoin was to place a buy order in advance, make payment within 8 hours and get the bitcoins at the locked-in rate.
With the new wallet service, users can add INR whenever they wish and use that balance for instant trades at a later time. Important to note that clients may not use the INR wallets to store proceeds from bitcoin sales. Instead, proceeds from any bitcoins sold will be deposited directly to the user's bank account. The flow is designed this way as an effort to self regulate and make sure that every rupee used to trade bitcoin goes through appropriate banking channels and do not circulate within Unocoin's wallet.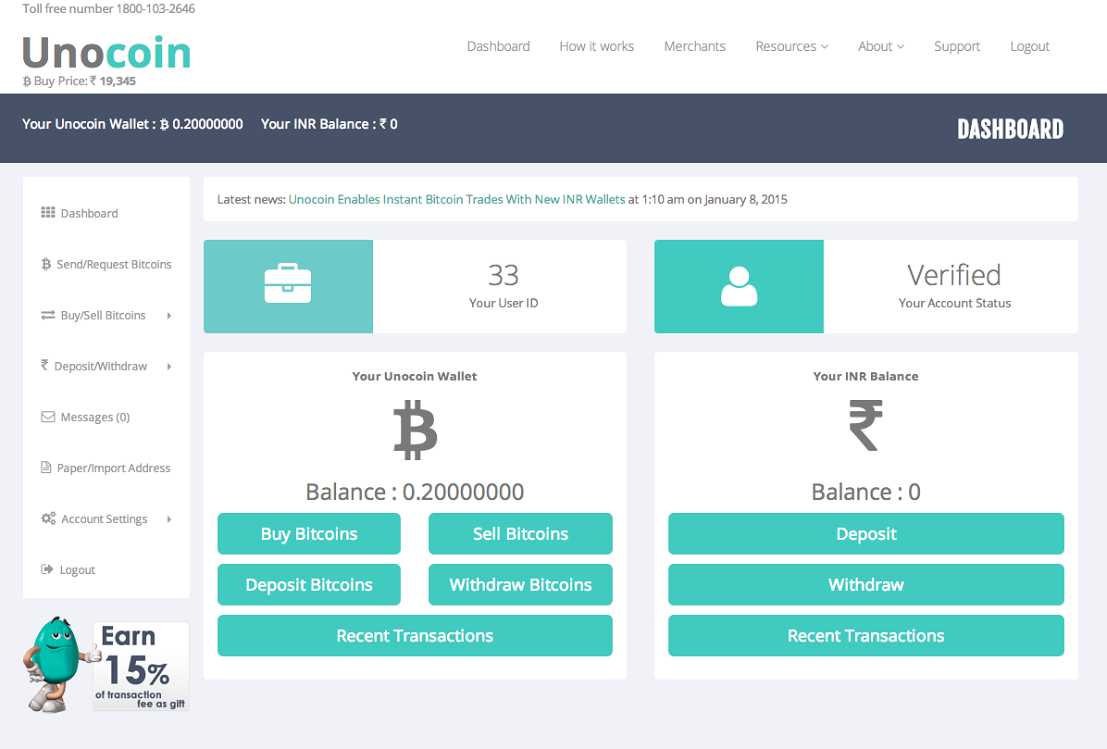 Cooperation with regulators
Unocoin has worked with its accounting team and legal representatives to assess whether its INR wallet is a regulated activity.
Unocoin has so far offered customers the options of a bitcoin wallet, bitcoin trading and merchant gateway services. Customers in India who have verified their accounts may access INR wallets immediately.