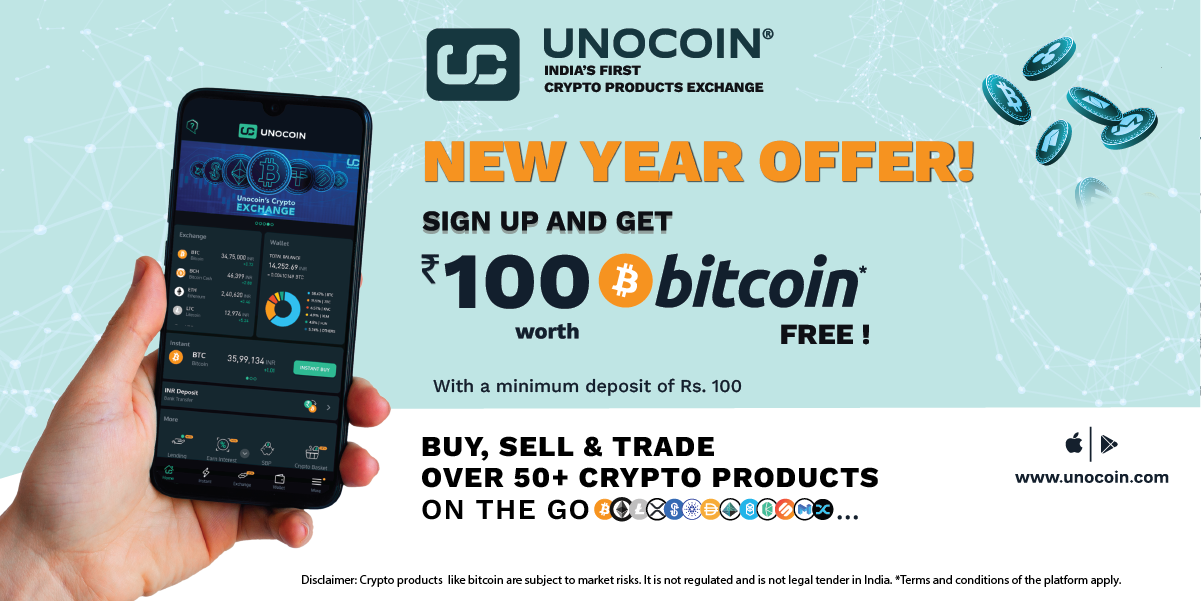 Unocoin has got you an offer this new financial year like no other! For every new user sign-up, you get INR 100 worth of bitcoin credited to your wallet as a welcome bonus. There is no better chance to start your crypto journey. The offer is still valid.
What is more:
Refer your family to join Unocoin using your unique referral code. They get INR 100 worth of BTC for free on their sign-up + You get 15% of the transaction fee on every transaction they make.
INR 100 worth of BTC for each sign up means INR 500 worth of BTC for a family member of 5. Sharing is caring. Grow your network.
No need to
apply or redeem a coupon, or
pay the additional cost or
go through the lengthy online process or
stand in a queue or
go through the time-consuming documentation!
Get your verified Unocoin account now!
#CelebrateBitcoinWithUnocoin
~~~~~~~~~~~~~~~~~~~~~~~~~~~~~~~~~~~~~~~~~~~~~~~~~~~~~~~~~~~~~~~~~~~~~~~~~~~~~~~~~~~~
Disclaimer:
Crypto products are unregulated as of this date in India. They could be highly volatile. At Unocoin, we understand that there is a need to protect consumer interests as this form of trading and investment has risks that consumers may not be aware of. To ensure that consumers who deal in crypto products are not misled, they are advised to DYOR (Do Your Own Research).