From now on, customers can reach us through our toll free number 1800-103-2646 or 1800-103-COIN. This has allowed us to extend our customer service time from 7AM to 11PM – Monday through Saturday. The new system in place will re-route and elevate to get you an available agent to answer your queries. All calls will be recorded for quality assurance and training purposes.
Through Unocoin referral program you can earn 15% of the transaction fee that Unocoin charges to your referrals as a gift. It is paid to your Unocoin wallet in bitcoins using the average price of buy and sell at the time of buy/sell order processing of the orders placed by your referrals. You should be a verified member to refer your friends to Unocoin.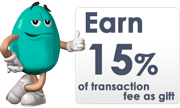 Once you login, hunt for a huge icon on the left menu and start sending out invitations. You can also invite by importing your google/gmail contacts in 1 click. Here is an example invitation that will be sent out 🙂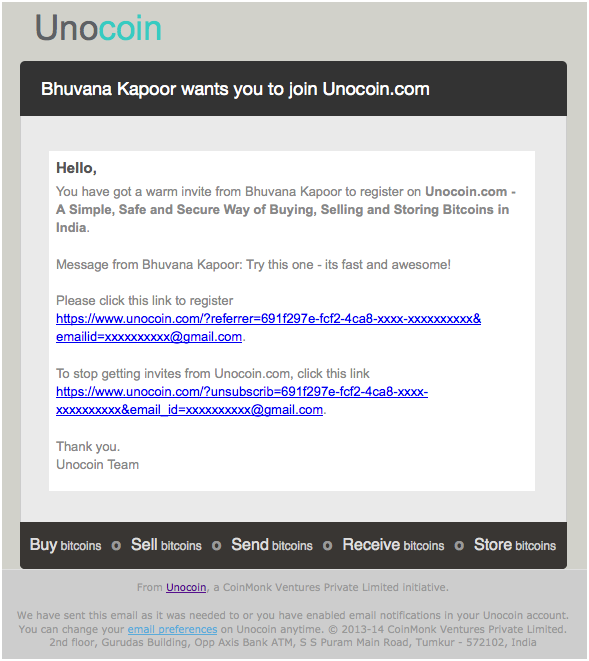 Once invited you can track your referrals status of registration till they get registered on Unocoin. This is another reason to get your friends and relatives get involved with bitcoin.
Fine print: As this is given as a gift, there wont be any TDS deductions and you will be responsible for your taxes if any. Unocoin reserves the right to change or cancel this program anytime.